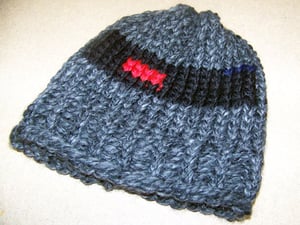 $

25.00
Just in case you want to let the world know you're not just a skinjob, declare your Cylon loyalty with a knit hat inspired by the Centurion-model and it's red "eye".
Just don't let those frakking Colonials find you. It'll be the business end of a sidearm or a flush from the airlock for you.
"Are you kidding me? This whole thing is a bunch of veins and ligaments and sacks of goo!" - Chief
All products are hand-knit to order. Please allow up to one week before they ship.
See Sizing page for fit information.